June has now begun and there are a number of sizzling hot events that will be taking place all over Singapore this month. If you're the artistic and creative type, you might want to visit the Singapore Art Museum and get the little ones associated in the world of arts.
For those of you who enjoy tippling on a glass or two and are looking for more reasons to drink up, then Negroni Week is back! Head on over to your favourite bar this week to drink up all for a good cause!
Want more? Read along to see what other exciting events are happening in our little red dot!
Monti Italian Street Food Fest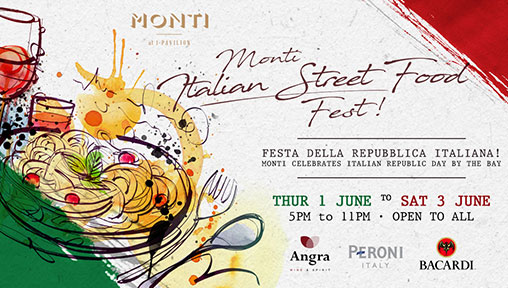 Join in the festivities as Monti celebrates Festa Della Repubblica Italiana, Italian Republic Day with Monti Italian Street Food Fest. Indulge yourself in a delectable Open-to-All food festival at Monti's open-air rooftop terrace. Commencing at 5pm, be spoilt for choice with six food stations offering various all-Italian traditional fare like Monti's greatly esteemed Risotto Cacio E Pepe which elegantly finished in a Parmesan Cheese Wheel before being served.
What: Monti Italian Street Food Fest
When: Thursday, 1 June - Saturday, 3 June 2017
Where: MONTI, 82 Collyer Quay, The Fullerton Pavilion, Singapore 049327
What Time: 5:00 p.m. - 11:00 p.m.
For more information, visit here
Mexican Film Festival 2017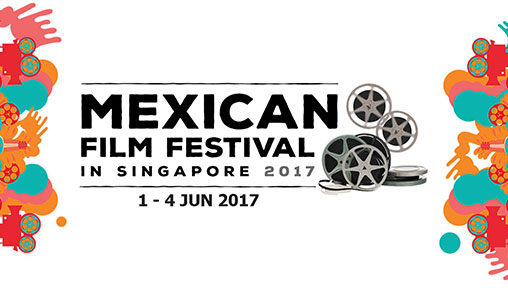 The Embassy of Mexico and The Projector are proud to present the Mexican Film Festival 2017 which comes to The Projector for the first time! They are bringing to you some of Mexico's most refreshing cinematic voices. With thrills, comedy, bleakness and love, this festival has something for everyone!
What: Mexican Film Festival 2017
When: Thursday, 1 June - Sunday, 4 June 2017
Where: The Projector, 6001 Beach Road #05-00 Golden Mile Tower, Singapore 199589
What Time: 8:00 p.m. - 10:00 p.m.
Price: Tickets from S$ 11.50
For more information, visit here
Singapore International Piano Festival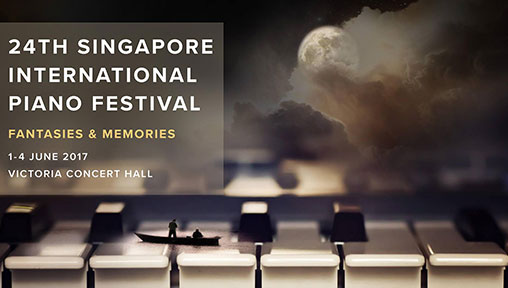 The 24th Singapore International Piano Festival presents Fantasies & Memories, celebrating the vast creative resources of the great composers for the piano, whether bringing whimsy and imagination to the seemingly free-form fantasy, or recasting old forms and existing works into something different, or documenting highly-personal memories, impressions and experiences. A nostalgic, emotional and uplifting musical journey made all the richer with illuminating insights from four internationally-renowned virtuoso pianists!
What: Singapore International Piano Festival
When: Thursday, 1 June - Sunday, 4 June 2017
Where: Victoria Concert Hall - VCH Home of the SSO, 11 Empress Place, Singapore 179558
What Time: 7:30 p.m. - 9:30 p.m.
For more information, visit here
Negroni Week 2017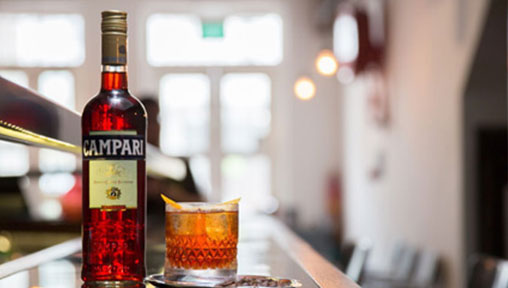 Negroni week is a concept presented by Campari. Back in 2013 in the USA, Negroni week was launched as a celebration of one of the greatest Italian cocktails to raise money for charitable causes around the world. This year, we have over 50 bars across Singapore participating in this global event.
What: Negroni Week 2017
When: Monday, 5 June - Sunday, 11 June 2017
Where: Various Bars in Singapore
For more information, visit here
Family Night at the Museum: Imaginarium—To the Ends of the Earth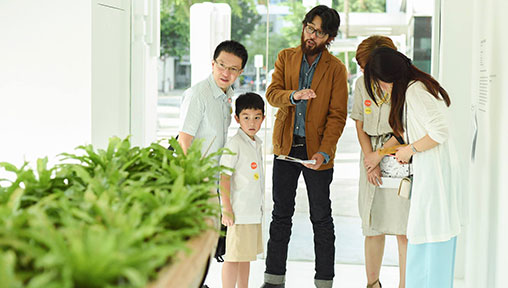 If you are searching for a fun-filled activity for the entire family, Imaginarium: To The Ends Of The Earth Family Night At The Museum is the answer. This special after-hours tour allows you to get the full museum experience all to yourself as an exhibition curator introduces you to the artworks and brings you through the galleries.
What: Family Night at the Museum: Imaginarium—To the Ends of the Earth
When: Wednesday, 7 June - Tuesday, 20 June 2017
Where: Singapore Art Museum, SAM at 8Q: 8 Queen Street, Singapore 188535
What Time: 7:00 p.m. - 8:00 p.m.
Price: S$ 12
For more information, visit here