The upcoming week is gearing up to be one riot of a time. From 90's babies jamming to the music of their time at the Britney concert to indulging in your favourite childhood snacks at The World Snack Fair. If you think that's exciting we haven't even started. There is the upcoming American Day celebrations, or pleasing your eyes with gorgeous jewellery at the Singapore International Jewellery Expo and finally coming together at Pink Dot to celebrate love for all. It's turning up to be quite an extraordinary week!
Read through our event list and pen these events down, because trust us, it's gonna be a whole lot of fun!
Britney Spears Live in Singapore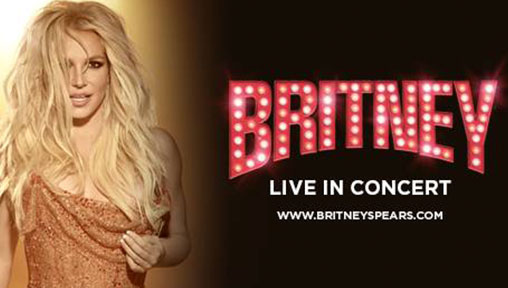 If your a 90's baby that has sang out loud to Britney's tunes of "Hit me baby one more time" then the concert you've been waiting for is finally here! The highly-anticipated Asian tour is touching grounds on Friday!
What: Britney Spears Live in Singapore
When: Friday, 30 June 2017
Where: Singapore Indoor Stadium, 2 Stadium Walk, Singapore 397691
What Time: 6:00 p.m. - 9:00 p.m.
Price: free admission
For more information, visit here
World Snack Fair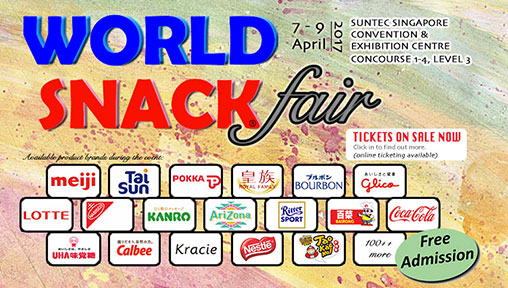 Chips, biscuits, ice cream, chocolate, bottled juices and more! Indulge in your favourite snack as Singapore hosts World Snack Fair. Choose between 1,000 famous brand's snack from over 20 countries.
What: World Snack Fair
When: Friday, 30 June - Sunday, 2 July 2017
Where: Suntec Singapore Convention & Exhibition Centre, 1 Raffles Boulevard Suntec City, Singapore 039593
What Time: 11:00 a.m. - 10:00 p.m.
Price: free admission
For more information, visit here
Pink Dot 2017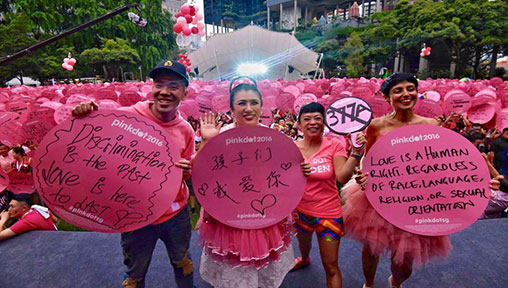 Put on your pink shirt and head for Singapore's annual LGBT event, Pink Dot. Singaporeans and PR's, make sure to raise your placards with messages of love in support of the community.
What: Pink Dot 2017
When: Saturday, 1 July 2017
Where: Hong Lim Park, Upper Pickering Street, Singapore 059299
What Time: 5:00 p.m. onwards
Price: Free
For more information, visit here
American Day Celebrations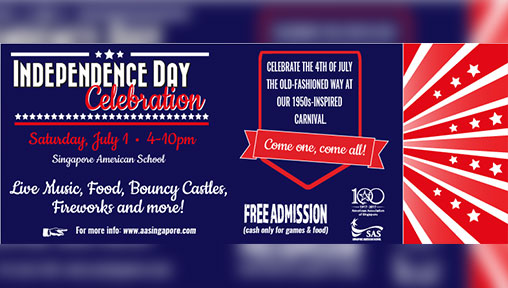 Time to celebrate the American spirit in Singapore – life, liberty and the pursuit of happiness – all at the American Association of Singapore's annual Independence Day Celebration in partnership with Singapore American School! Enjoy good old fashioned 1950s-style fun at this family-friendly day of music, food, drinks, carnival games and patriotism, capped off by formal ceremonies and a spectacular fireworks display.
What: American Day Celebrations
When: Saturday, 1 July 2017
Where: Singapore American School, 40 Woodlands Street 41,Singapore 738547
What Time: 4:00 p.m. - 10:00 p.m.
Price: Free
For more information, visit here
Singapore International Jewellery Expo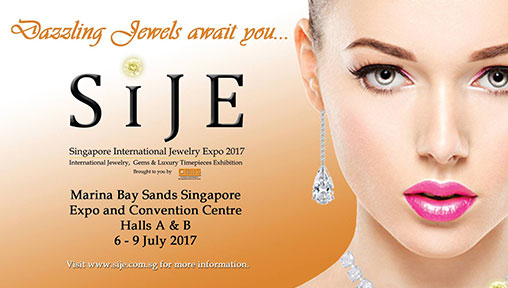 The Singapore International Jewelry Expo 2017 returns to Marina Bay Sands Convention Centre. From gorgeous, exorbitant jewellery to affordable ones, everything is available at this fair. In case you need an idea of what to expect, read on through our shopping guide of last year's event.
What: Singapore International Jewellery Expo
When: Thursday, 6 July - Sunday, 9 July 2017
Where: Singapore International Jewelry Expo, 10 Bayfront Avenue, Singapore 018956, Marina Bay Sands, Singapore 018956
What Time: 11:30 a.m. - 7:30 p.m.
Price: free, preregistration required at http://www.sije.com.sg/en/visitor-registration
For more information, visit here
**Featured Image Credit: Chek Yong Travel Photography