Located just an hour and fifteen minutes from Da Nang International Airport lies a hidden gem, Vedana Lagoon Resort and Spa, that has yet to be discovered by many.
Vedana means feeling or sensation in Sanskrit and according to Buddhist philosophy, to focus your awareness and concentration on Vedana leads to enlightenment. This resort intents to provide guests with a memorable Vedana to remember and they have certainly succeeded with us.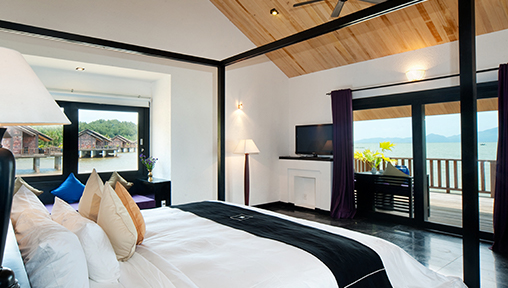 Accommodation
With 8 various types of accommodation options to choose from, this resort is perfect for both couples and families. The options includes affordable luxurious Waterfront Deluxe Rooms, to romantic Aqua Bungalows and Pool Family Houses.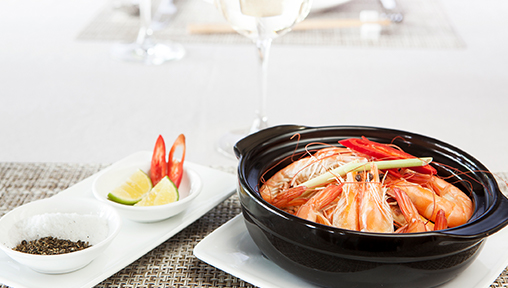 Dining
There is one main restaurant that serves all meals or in-room dining is another option. Breakfast consists of a wide spread of local and western options including the famous Vietnamese Pho, Vietnamese Pancakes, Eggs, Cereals, Waffles and the list goes on. We highly recommend indulging in local cuisine abroad and definitely the fresh seafood Hue is known for. For dinner, diners can reserve an over-water dining experience at The Twilight or indulge in a romantic dinner with roses, candles, and violin.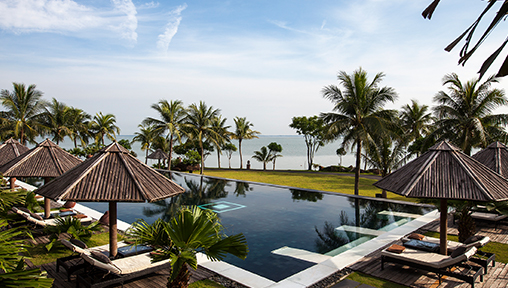 Activities
Unlike most other resorts, Vedana Lagoon does not charge guests for Kayaking which is a great way to spend the afternoons. Bikes are also available for guests both adults and children to cycle around the resort. The infinity pool that overlooks the ocean is a hit amongst guests who spend most of their time reading or relaxing by the pool. The hotel provides complimentary shuttle buses to Hue City and Canh Duong Beach for guests wanting to explore further.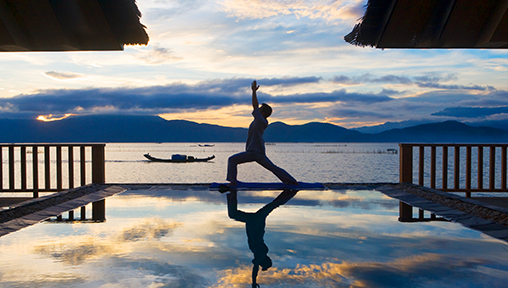 Spa
Wanting their guests to feel at peace and harmony during their stay, they offer a daily complimentary wellness program including yoga and tai chi sessions in the mornings overlooking the ocean. The spa follows the principles of LUSH which stands for luxurious, unpretentious, sustainable and healthy. The spa rooms consists of spacious water villas overlooking the ocean.
No artificial ingredients or chemicals were used in the spa treatments. We loved the Orange Scrub that was made of the fruit, milk and rice as an exfoliator! The scalp treatment had ingredients such as coffee that left our hair feeling so soft and clean! We definitely suggest having the Vietnamese Bliss package to recharge before leaving.
There is just something so peaceful and serene about Vedana Lagoon, a definite recommendation for anyone needing a short retreat to recharge.
Visit Vedana Lagoon Resort & Spa to know more.