Staring longingly at that Laser Hair removal billboard? Most serial waxers believe there isn't a better (or less painful) option out there for hair removal woes. We give you a blow-by-blow comparison between laser treatments (or the more evolved DPL) and traditional good old waxing. May the best one win!
The Treatments
Waxing is a popular form of hair removal that involved removing hair from the root. Most users don't see hair growth for four to six weeks but this is dependent on your hair growth cycle and can vary drastically.
Dynamic Pulse Light (DPL) works along with traditional IPL and a laser power source to target dark pigments in hair follicles and prevents new hair follicles from growing.
What is the actual process?
Waxing involves applying warm wax onto the area and then stripping the wax off in the opposite direction of hair growth, once it cools.
DPL uses quick controlled individual laser pulses to target your hair follicles. Pulsed light also alters the pigment in your hair.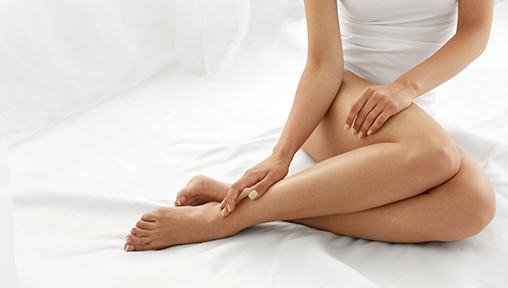 How will it feel?
Waxing ensures your hair is uprooted straight from their follicles. This may result in slight irritation at the area of treatment for a few days afterwards. Pain levels can be from moderate to high depending on your threshold to bear it.
The process of DPL involves slight stings at the point of laser activation. The pulsed light feels almost like a rubber band snapping against your skin. The sensations last only a few seconds and the level of pain is quite low.
How do the costs compare?
Waxing doesn't cost much per session. However, the amount adds up to thousands of dollars if you account for the number of times you visit a salon in a lifetime. DPL on the other hand costs a few hundred dollars and permanent results can be achieved in as few as three sessions with once or twice yearly maintenance sessions.
Any red alerts?
Waxing. Make sure you go to a salon that uses good quality wax as that will help bring down the pain of the process. Also, avoid alcohol or caffeine before a wax as that will only tighten up your pores and make the treatment far more gruelling.
DPL. With many a misnomer attached to Laser treatments, it is important that you choose a Skin Clinic that can take you through the details patiently. Also, make sure that your doctor is able to distinguish and offer treatments across different hair and skin types.
Looking to get that DPL today? Book yourself at the Bio Aesthetic Medi Spa via their website http://bioaesthetic.com.sg/ or call +65 6333 4566 for a consultation.