Beat the heat with an ice cold beer at Beerfest Asia from 17th to 20th August 2017. Sample 500 types of beers while accompanied by the scenic Singapore Straits at Marina Bay Cruise Centre.
Be amongst the first to sample 100 beer labels making their Singapore debut at Beerfest Asia 2017. Taste the likes of Erdinger Sommerwiese that features a fruity hop flavour or indulge in Pressure Drop: Wu Gang Chops the Tree, the wheat beer that was carefully curated to compliment the taste of roast chicken.
Vanilla Luxury is giving away 2 pairs of tickets worth $180 each. Attend Beerfest Asia on 18th or 19th August as a VIP and enjoy express entry and free flow beers at the exclusive VIP deck.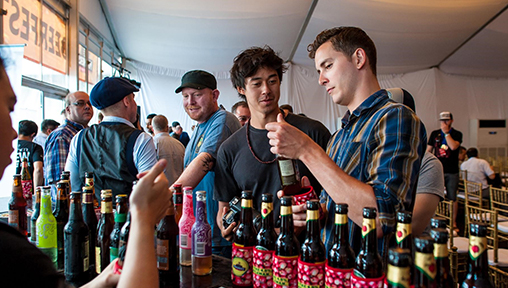 Learn the art of brewing beer at home through the hands-on workshops with brewmasters and brand ambassadors guiding beer enthusiasts on the nuances of different brews.
With the expanded gastronomy selection this year, you might just find the perfect beer and food pairing! Enjoy a wholesome meal from food vendors like Handle Bar and Little Part 1 Cafe while you sample beers and ciders from around the world.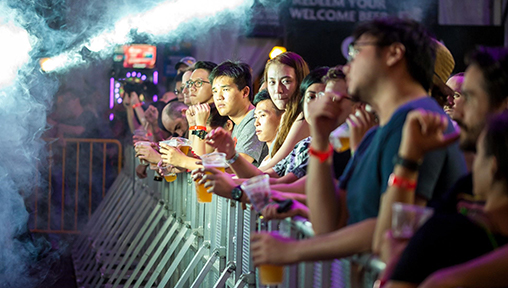 Music lovers can look forward to original songs by local artists and performances by international tribute bands of Bon Jovi and Guns N' Roses amongst the 30 live acts at Beerfest Asia 2017.
Follow the BeerFest Asia facebook page for more updates.
Disclaimer:
    By providing the above details, you are subscribing to Vanilla Luxury's mailing list.
    We value your privacy. Your personal information will be kept confidential and will never be sold to third parties. The information above will only be used for Vanilla Luxury's services.