Get your drink game on from 4 to 13 May 2018 as the Singapore Cocktail Festival returns with a spirited 10-day calendar.
Kicking off the festivities from 4 to 6 May 2018, head down to Empress Lawn, which is right at the core of the Civic District and in perfect view of Singapore's key landmarks.
The festival will see some of the world's best under one roof, spotlighting local and international bartending stalwarts from the Asia's and World's 50 Best Bars list.
1. The Festival Village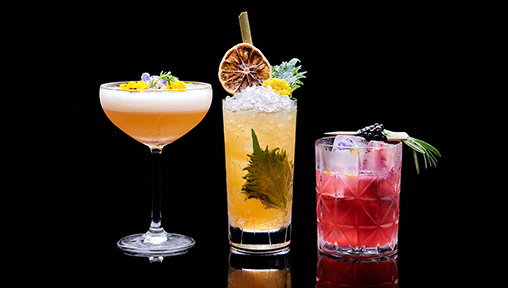 Among the Singapore bar pop-ups are Astor Bar, Bob's Bar, Caffé B, Cin Cin, Elixir Bar, Kult Kafe, Loof, Nutmeg & Clove, RedTail Bar, Smoke & Mirrors, Tess Bar & Kitchen, and The Wall.
Mitzo's Head Bartender, Azlam Kadir, has drawn inspiration from Mitzo's contemporary take on Cantonese cuisine to develop four signature cocktails. Three of the cocktails, Garden of Eden, Oriental Dews and Shiso Mojito will be available at the Festival Village. The fourth drink, Camillo Island will be available at Mitzo Bar, Grand Park Orchard throughout the festival.
2. Award-Winning Celebrity Bartenders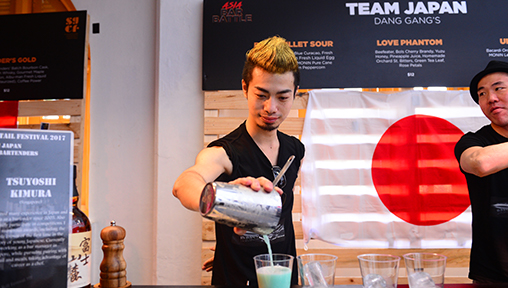 From around the region, catch award-winning bartenders Bob Louison from Pussyfoot Saloon (Seoul), Brian Lu from Woo Taipei (Taipei), Elliot Ball from The Cocktail Trading Co. (London), James Estes from Skullduggery (Kuala Lumpur), and Jamie He from Janes + Hooch (Beijing).
Jamie Rhind from The Bamboo Bar (Bangkok), Jericson Co and David Ong from The Curator (Makati), Paul Chan from Dr. Fern's Gin Parlour (Hong Kong), Raka Ambarawan from The Night Rooster (Bali), Sam Egerton from Merivale (Sydney), as well as other homegrown talents will also be there.
3. The Artisanal Spirits Tasting Room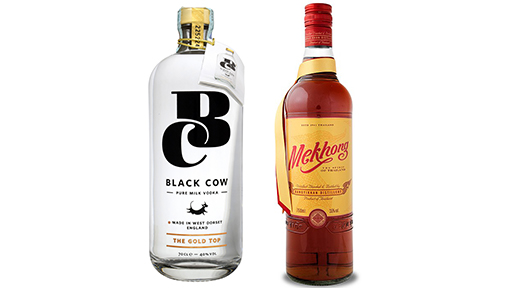 The Festival Village will also have the Artisanal Spirits Tasting Room, which gives you a chance to meet the makers.
You will be invited to taste unique, handcrafted spirits including Black Cow Vodka, the world's only Pure Milk Vodka made entirely from the milk of grass-grazed cows; as well as Mekhong, The Spirit of Thailand, which is created through a secret production process that has been passed down for generations, using raw ingredients that exude a true Thai essence.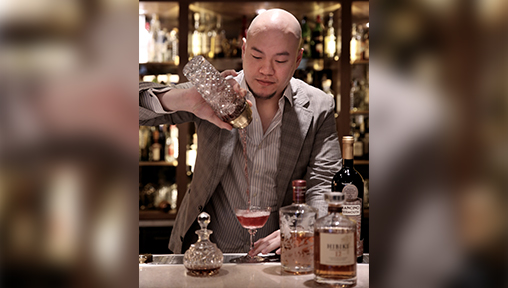 Turn your drink game up a notch with the various Festival Workshops from Kyrö Distillery Company's Gin Blending Workshop where gin connoisseurs will get to learn about the intricacies of gin-making and a chance to bring their unique concoction home; to the TGIF (Thank God Its Fermented) workshop led by guest bartender Sasha Wijidessa of Operation Dagger.
Capella Singapore's tropical Bob's Bar will also welcome takeovers by Asia's leading bartenders, Aki Wang from Indulge Experimental Bistro in Taipei, and Japanese-Brazilian mixologist Rogerio Igarashi Vaz, co-founder of Japan's famed Bar Trench.
5. Asia Bar Battle
You can also be a part of the adrenaline-pumping Asia Bar Battle Presented by City Nomads, where bartending teams from Singapore, Vietnam, Malaysia, and more, take on the cocktail invention, flaring, speed and mystery ingredient challenges for the win.
6. Food Street
On the Food Street, enjoy delicious bites prepared by restaurants such as Ninja Bowl and Ninja Cut offering fuss-free unique grain bowls.
Sinfonia Ristorante will be serving up exquisite Italian dishes with seasonal ingredients. Zui Hong Lou (醉红楼) will be bringing a touch of Asian flair with unique Chinese steamed buns, Deep Fried Shrimp Paste Chicken, and Organic Japanese Yam.
7. Musical Line-Up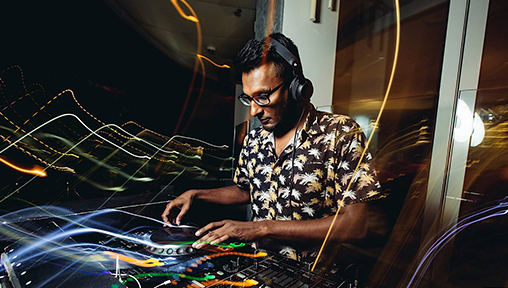 The musical line-up will feature Resident DJs of CÉ LA VI including Brendon P, known for his disco-influenced grooves; Ramesh K, who earned his reputation as one of the most respected eclectic DJs in Singapore to renowned music maestro Kenneth F, expect anything from funk to soul and disco.
8. Complimentary Treats
Other Festival Village highlights include complimentary beauty and wellness treats by Vaniday, free shaves for the gents at the pop-up barber booth by We Need a Hero!, as well as henna tattoos by WendyPeachesHenna and tattoo art by Bada Bink!. There will also be roving performances by Strawberries Inc.
9. The Cocktail Passport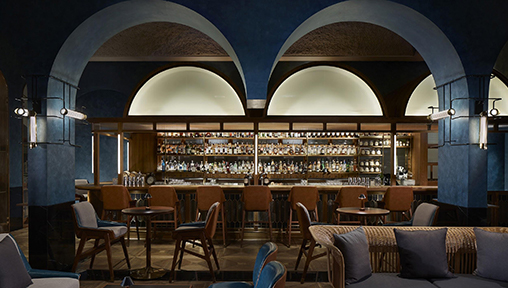 If you want to head directly to the bars instead of going to the festival village, buy the cocktail passport instead. This entitles you to enjoy festival deals happening across the best cocktail bars and restaurants in Singapore, from discounted cocktails to special cocktail and food pairing menus.
Participating venues include 28HKS, Amrith by BarSmiths, Anti:Dote, Artemis Grill, Astor Bar, Bar Stories, Blackwattle, Casa Poncho, Chihuly Lounge, Court Martial Bar, Drink, Fat Prince, Jim Thompson Restaurant Wine & Bar, Neon Pigeon, Origin Grill & Bar, Post Bar, Super Loco Customs House, The Landing Point, and Tonic Bar.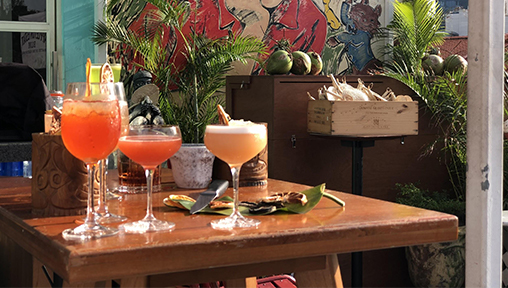 Explore the Little Red Dot's best bars on 9 and 12 May 2018 with the festival's bar tours which will take cocktail enthusiasts on a pit-stop of 4 bars all in one exciting night. With a line-up of world-class bar stops, this memorable experience allows drink lovers to get up close and personal with the bartenders and their festival featured cocktails.
Potato Head has introduced a new range of refreshing cocktails. Leading the selection is the signature Kosmos, an invigorating concoction of Hendrick's Gin, Benedictine Dom, raspberry puree, agave syrup and lime juice. Other highlights include My Daddy Cool, an exotic blend of rum, triple sec, apricot, orgeat syrup, lime juice, cardamom bitters and bitters; and Local Storm, a sweet whirlwind of malt-infused bananas, Giffard Banane du Bresil, gula melaka and soda.
For ticketing information and the latest updates, visit www.singaporecocktailfestival.com.