Summer changes our skin. The increasing heat, humidity and possible haze contributes in a major way to the epidermis and consequent skin issues. We spoke to Dr Fin, on how to get our skin ready for summer time. Read on to find out more.
How does skin change in a tropical summer such as Singapore?
Our skin interacts with our environment and the climate we live in. During summer, hot humid conditions may not be great for acne prone skin as it increases sweating which clogs up the pores and encourages bacterial and fungal growth. On one hand, humidity may help skin types retain moisture and soften the skin but long hours outdoors with exposure to sunlight will increase pigmentation and fine lines over the long term. During times of haze, the toxic smoke particles in the air may hasten these conditions akin to second hand smoking. However, don't avoid the outdoors entirely. Remaining inside with air conditioning may end result in dry skin. Understanding and managing your skin daily, is the best way to overcome these issues.
What is the best way to gear up for this season?
The most important products to invest in for your skin, are an SPF 50 UV A and B sunblock, a good moisturiser and cleanser. Cleaning, hydrating and protecting the skin daily will reduce the impact the environment has on your skin.
What are the most common skin problems during summer?
Short term problems that may occur include exacerbation of acne, aggravated rashes from exposure to chlorine from swimming pools and sunburn from inadequate sun protection. Long term problems include fine lines and wrinkles from UV exposure, acnes scars and hyperpigmentation.
What are the easy ways to manage these?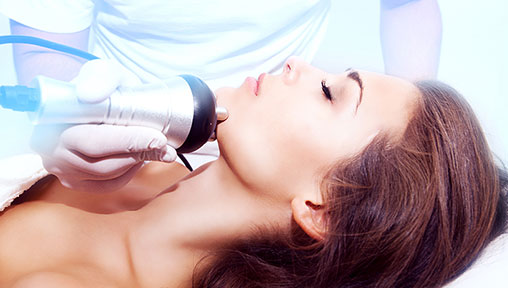 The best way to treat these issues would be to avoid triggers that would cause the skin to react such as wearing a hat and using sunblock in the sun and avoid long periods of direct sun exposure. However, if damage has already occurred, consulting a doctor will help to find the appropriate treatment for individual issues. Wrinkles can be reduced by fillers or laser treatments can be used for certain types of pigmentations.
What about the body, how do we get summer/beach ready and make sure our skin is at its healthiest?
A beach ready body takes time and needs a healthy diet and exercise. This can be supplemented with body treatments such as fat freezing or radio frequency therapy to help reduce stubborn areas and lift and tighten the skin.
How can we make sure our skin is hydrated on a plane?
Sitting on a plane for a long flight can be drying for the skin because of the long hours the skin is exposed to air conditioning as well as increased UV light exposure which penetrate the plane during flight. Moisturising and sunblock before flights help maintain hydration. Additionally, skinbooster treatments with hyaluronic acid done a few days to weeks before the trip will help to attract and retain skin moisture.
For more information on how to manage your skin, schedule a consultation at Bio Aesthetic Medispa.