Triumph, the maker of lingerie since 1886, has award-winning actress Julianne Moore as the face of its new premium brand, Florale by Triumph which will be available worldwide this Autumn Winter 2017.
Shot by British fashion photographer Rankin, the first ever Florale by Triumph global campaign draws on the story of the modern woman celebrating female confidence and timeless style.
Luxurious, beautifully crafted and supportive, Florale by Triumph is true to the brand's 131 year old heritage offering trusted fits, innovative techniques and quality craftsmanship, which we can personally vouch for.
How do you feel being part of the new Florale campaign at Triumph?
Julianne Moore: It is a pleasure to represent a company dedicated to making woman feel so beautiful.
The campaign is all about female confidence, no matter what age or size, when do you feel most confident?
Julianne Moore: When my friends tell me I look beautiful.
How would you describe your style?
Julianne Moore: I think I would say modern.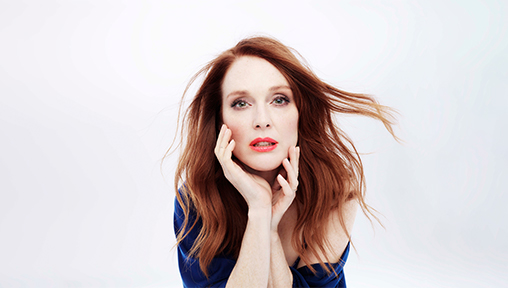 What sort of lingerie do you prefer?
Julianne Moore: I like different kind of lingerie for different situations. For everyday wear, I wear pieces that are black or neutral, I wear more colourful pieces for special occasions.
What inspires you?
Julianne Moore: I love craft, anything that is made by hand.
What are 3 key pieces of advice you would give to your 30 year old self today?
Julianne Moore: Stay out of the sun, find an exercise you actually like doing, and invest in your personal life.
Any reason why you're vocal and supportive when it comes to empowering women of all ages?
Julianne Moore: Because I love women, they are my tribe!
The Florale by Triumph Autumn/Winter collection will be available online and in stores from September 2017.