According to The Beatles, "All you need is love, love is all you need". Indeed that may be all you need to celebrate this unofficial holiday, but would it hurt to pamper your special someone a little more than usual? Don't go the usual route with roses and chocolates; opt for one of these special gifts to show your loved one how much you appreciate them.
Shower the leading lady in your life with one of these luxurious gifts that is best suited for her unique personality.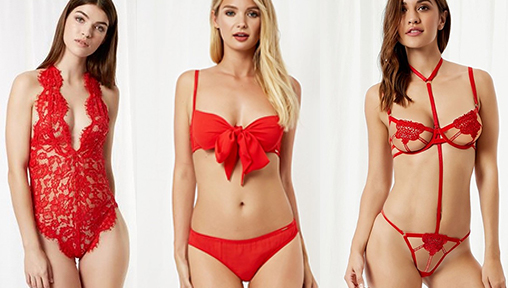 This Valentine's Day, get a gift for her that doubles up as a gift for you! There's nothing like a sexy red number from Avec Amour Lingerie to dial up the heat during this season of love. So add some crimson sizzle on the most romantic day of the year with these latest designer drops featuring pretty laces, lush velvet, chiffon ribbon ties, and bold-hearted peek-a-boo sets from Heidi Klum Intimates and Bluebella.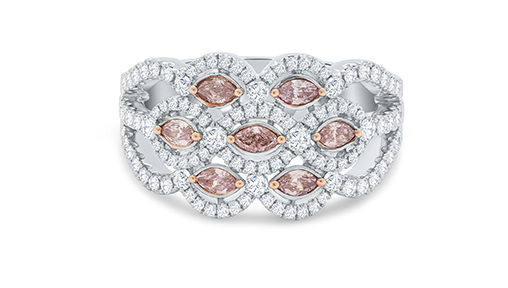 The good old saying, "Diamonds are a girl's best friend" still holds true. Nothing like this Gorgeous Pink Diamond Ring (SGD 5,600) is going to make her eyes sparkle with excitement. The Total Carat Weight is 1.07ct and Total Gold Weight is 8.31 grams. Visit Infiniti Jewels at Cecil Street to view their full collection of bespoke diamond jewelry and unique custom designs.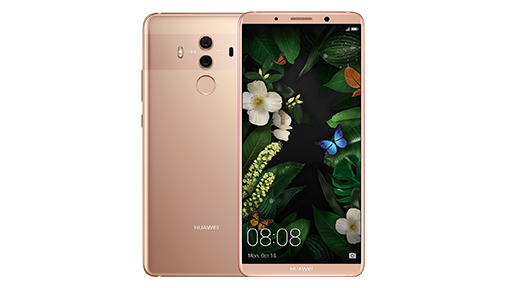 Is your girl addicted to taking selfies and food photos? Get her the HUAWEI Mate 10 Pro which has new generation Leica Dual SUMMILUX-H lens camera with real-time scene and object recognition. To usher in the season of love, HUAWEI is offering only 1000 sets of the limited edition Pink Gold (SGD 1,098) for Singapore, available from 10 February 2018.
Is your girl a fitness buff or in need of some #fitsporation? Get her the BodyBoss Bundle (SGD 89.90) which includes the Full 12 Week Fitness Guide, Full 12 Week Nutrition Guide, Bonus 4 Week Pre-Training, and Bonus Smoothie Recipe Book. The BodyBoss Method combines Bodyweight Resistance exercises, Plyometrics, Cardio and Unilateral exercises. The workouts accelerate fat loss, improve overall fitness, and rapidly tone the body.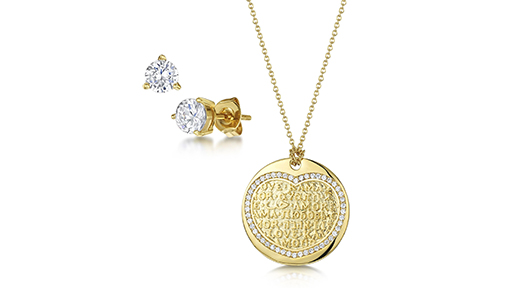 What is your girl's love language? Tell her you love her in 14 languages with this romantic Amour Necklace and Earring set (SGD 102.60). A stunning pendant plated in 18kt Gold and embellished with sparkling Crystals, it truly captures the international language of love with the word engraved in 14 different languages. To complete the look this pendant also comes with a matching pair of stud earrings.
We know ladies, the predicament of finding gifts for men is real. Don't worry, we've got you covered. Here's a bunch of cool stuff for the superman in your life.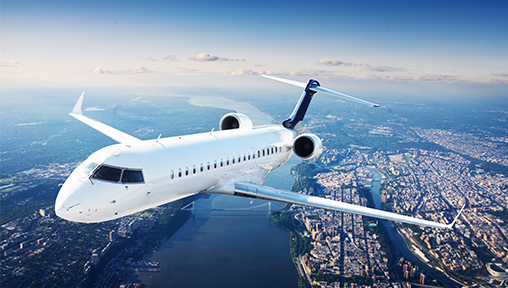 Which man hasn't dreamt of owning his own private aircraft? Well, you don't have to own one to ride in one! Just become a member of Wings Over Asia's Private Aviation Clubhouse (SGD 1,200 per year). Club WOA privileges include aircraft-sharing and leasing, on-call flight concerige, and assitance in learning to fly, owning an aircraft, and caring for your airplane.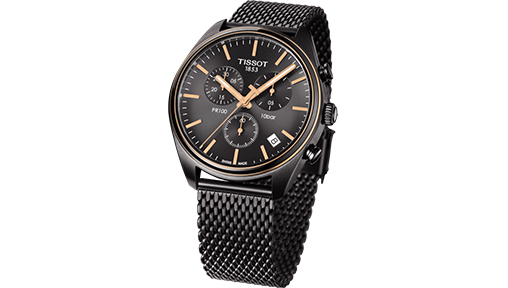 Source: Tissot Watches
A classic watch for the classy man. The Tissot PR 100 Chronograph is destined to be worn often and for every occasion. It features Swiss Quartz and Scratch-resistant Sapphire Crystal. Its simplicity and elegant aesthetic symbolises luxury, quality and classic style.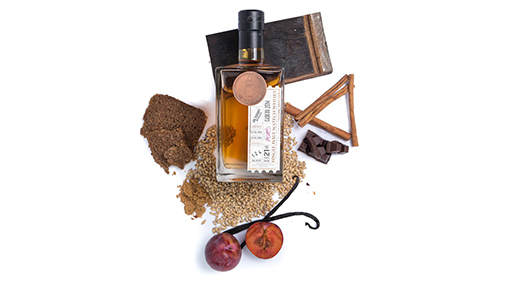 A man who loves his whisky? Then The Single Cask Miltonduff 1995 21 Years Old (SGD 404.60) is the perfect gift. Miltonduff is one of the signature whiskies alongside Glentauchers and is also used in the Chivas Regal range. Spicy, dark and woody, this whisky is luxuriant and rich, almost a dessert in itself. The palate? Lots of thick caramel and red cherries.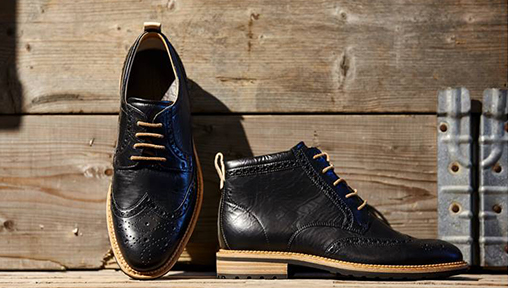 The man needs a pair of formal dress shoes? Originally a country walking shoe, the Brogue has been rediscovered by a modern generation who have taken its strong, rugged aesthetic and masculine proportions. A classic that is embraced by contemporary, style-conscious men for its versatility, to be mixed easily with suits or jeans. The ECCO Vitrus collection (from SGD 329.90) will be available at ECCO concept stores and online from February 2018.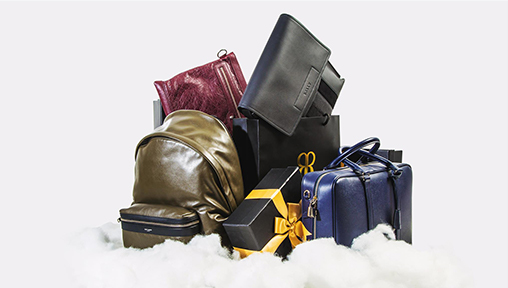 If you are looking for a perfect gift to thank him for his constant love and loyalty, forget about that video game he has been lusting after and get him a gift of substance. Be it taking the Tod's leather briefcase to work or going casual with the Bally Boivin Crossbody Bag, show your gratitude with "He's A Keeper " gift set at (SGD 7,500).
Singles, fret not! Vanilla Luxury has a Valentine's Day gift for you. Party with us at Valentine Vendetta on 14 February 2018 at Post Bar, Fullerton Hotel, and stand a chance to win a Veuve Clicquot Magnum worth $500!