Comedians from all over the globe are about to assemble in one very funky venue. On 11 March 2018, Martin Mor will team up with American comic Daniel McGrath and Scotland's Scott Mitchell, the lovable regular host at Singapore's only full-time comedy club, The Merry Lion. Britain's hilarious Yuriko Kotani will be back on stage to share more laughter alongside one of Ireland's funniest humans, Aidan Killian.
Vanilla Luxury is giving away 3 pairs of tickets to Comedy Festival Sunday Night! Follow the instructions at the bottom to take part in the giveaway. 
This show promises to be intelligent and hilarious in one of Clarke Quay's loveliest venues, The Crazy Elephant. Here is the lineup:
1. Daniel McGrath (America)
Daniel McGrath is an American stand up comedian currently based in Singapore. Winner of the 2016 Magners International New Act Competition, Daniel has performed with many of the biggest comedians to come through Asia, including Bert Kreischer, Tom Rhodes, Paul Ogata and Joe Machi to name a few. 
Daniel has an irreverent storytelling style with his jokes showing tiny glimpses into his life as a father, husband, teacher and world traveller. His comedy has been accused of being charming and witty, but mainly by his lovely patient wife.
Aidan Killian, an investment banker turned comedian, is a passionate, political comedian, bold enough to tackle subjects that others do not dare to mention but with enough charm and humour to get away with it. He took on the bankers with "Take The Red Pill", he took on religion with "Jesus Versus Buddha", and he managed to bring humour to serious subjects such as war crimes, genocide and mass surveillance in his show "The Holy Trinity of Whistleblowers". 
Not only has he performed shows all over the world, he has also made appearances on BBC, Russia Today, Bali Spirit Festival, Vodafone Comedy Festival. A grass-roots comedian and people-lover, he is Ireland's only comedian to have done a sitting-room tour of Ireland or to leave the stage at Electric Picnic, Ireland's largest festival, to initiate a giant group hug.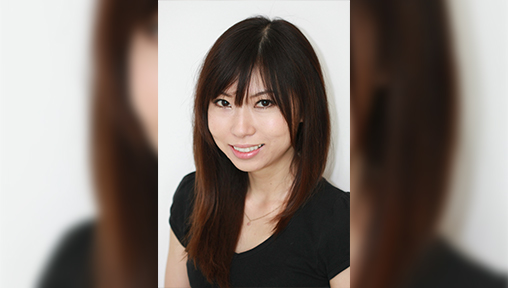 Yuriko Kotani is a UK-based Japanese comedian, who began performing stand-up in 2014 and was named as 'one to watch' by Time Out.  She went on to become the first runner-up in So You Think You're Funny 2015, won Brighton Comedy Festival Squawker Award 2015, and won the BBC New Comedy Award 2015. 
Yuriko has accompanied Joe Lycett, Rob Delaney and Puppetry of the Penis on their tours. She also appeared on Russell Howard's "Stand Up Central" in 2016 and in BBC Three's "Pls Like" in 2017.
4. Scott Mitchell (Scotland)
Scott Mitchell brings an acerbic and witty look at life to all of his performances. From the struggles of fatherhood to the wonders of modern science, he shares his thoughts openly with his audiences to delight in every performance. Watch out for his list of similarities between Scotland (his country of birth) and Singapore – who knew both places were so similar.
Scott was also a Finalist at China International Comedy Festival 2017, a Finalist at Fringeworld Perth Australia 2016, and Resident Host at Mad About Comedy Singapore. He has also opened for Phil Nichol, Yuriko Kotani, Brendon Burns, Phil Kay, Stuart Goldsmith, Russell Howard and many more.
5. Martin Mor (Northern Ireland)
Martin comes from Northern Ireland, and after a successful career as a circus performer, he turned his attention on the unsuspecting comedy circuit. With almost 30 years experience as a professional performer, he has performed successfully at all types of events; from the Hammersmith Apollo to a show for the inmates of an Italian prison, and from comedy clubs to performing before members of the British Royal Family.
Very much the comedian's comedian, Martin has been the support act of choice for Frankie Boyle, Jack Dee, Lee Evans, Jasper Carrot, Patrick Kielty, Johnny Vegas, Steve Coogan, and once Tina Turner. He has numerous appearances on radio and television and is even featured on the popular board game Trivial Pursuits (The Genus Edition)!
Comedy Festival Sunday Night Laughter
Date: 11 March 2018
Time: 8.00 pm to 10.30 pm
Venue: Crazy Elephant, Clarke Quay
Buy tickets to the show at http://eventregist.com/e/2018ComedyFest.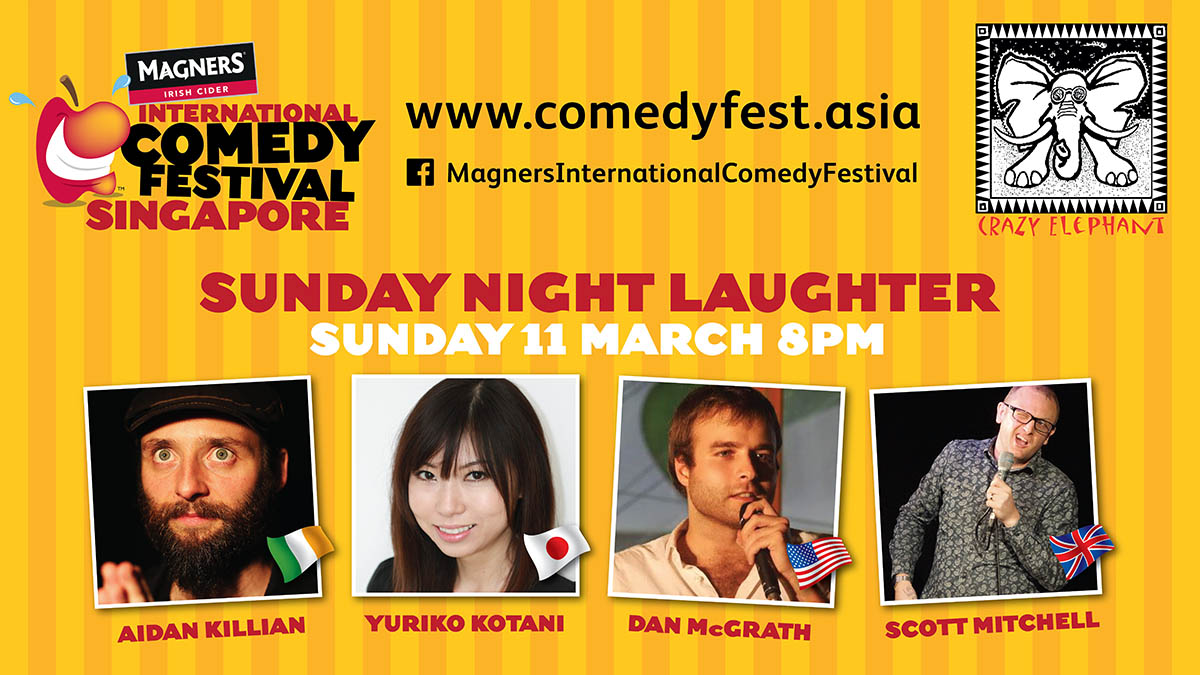 Stand a chance to win a pair of tickets worth $35 each to Comedy Festival Sunday Night!
Simply follow the instructions below, for a chance to be eligible. Winners will be contacted on 9 March 2018.
Tag a friend you would want to go with

Leave us with your details below:
Disclaimer:
    By providing the above details, you are subscribing to Vanilla Luxury's mailing list.
    We value your privacy. Your personal information will be kept confidential and will never be sold to third parties. The above information will only be used for Vanilla Luxury's services.