There are good whisky bars, and then there is exceptional whisky bars. The Single Cask falls in the later.
What do we love about them? Maybe it's the fact that they specialise in single cask and small batch independent bottlings as well as official bottlings from smaller distilleries, or maybe it's their amazingly well-crafted and outstanding cocktails. Or maybe it's the fact that everyone at The Single Cask is truly knowledgeable and passionate about whisky. This bar just never fails to impress us!
Founder, Ben Curtis started The Single Cask back in 2010 with four casks, and as of March 31, 2017 the brand now has 2 whisky bars – one in Singapore and another in the UK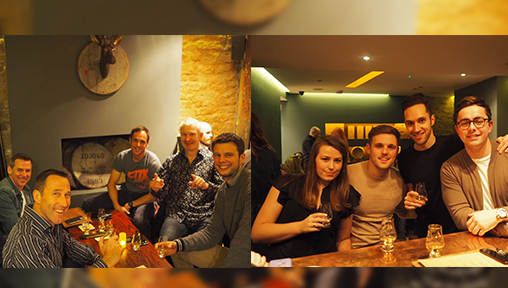 .
The Single Cask had the soft opening of their UK flagship branch on March 8 and followed that up with an official opening on March 31, 2017 which resulted with an impressive turnout of people. After all, this is Stamford's first whisky-centric establishment that serves not just exceptional whisky but also also delectable appetizers.
The Stamford bar has been modelled on the flagship outlet of Singapore. But this time, the bar has a dedicated kitchen which makes a variety of snacks and delicious burgers to accompany your dram or two.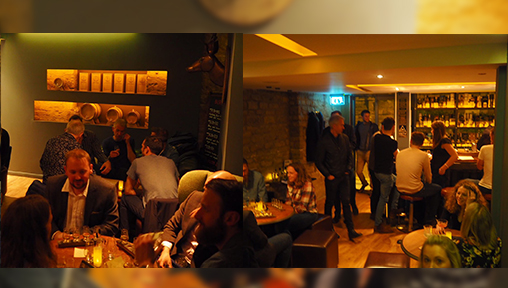 For a brand that provides simple, yet elegant independent bottlings and has never been one to indulge in heavy marketing, The Single Cask has come a long way. This understated approach and undeniable passion for whisky has made the brand a favourite amongst novices and whisky connoisseurs
Brendan Pillai, the whisky geek behind their Singapore branch told us that the collection of whiskies in the UK branch is more varied and features a number of labels that one will not be able to find in the Singapore outlet – so please excuse us while we jump on a flight to the UK to experience this brand new outlet firsthand!
The Single Cask UK is located at 16 St Marys Hill, Stamford Lincolnshire and is open from Tuesdays to Sundays from 4 p.m. onwards.